Add "trick or treat near Stephen King's house" to your bucket list. Then add "go to Bangor, Maine" to the list.
That's where Stephen King's sprawling haunted-like estate sits, surrounded by a wrought iron fence just made for a Stephen King movie. Or Harry Potter.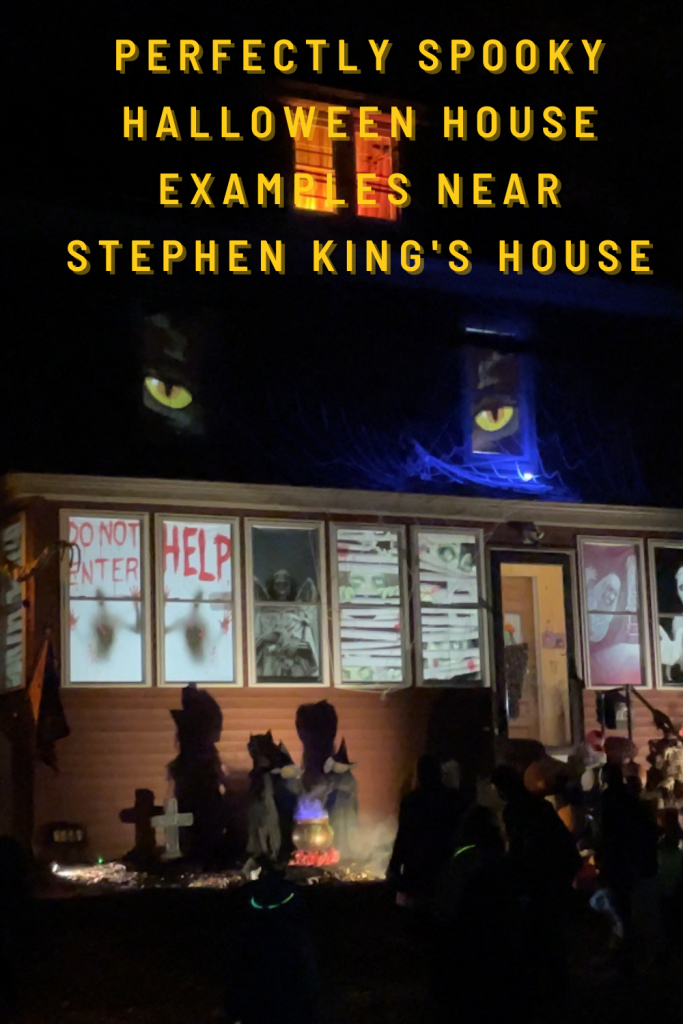 Russell Street in Berkeley, California is my usual Halloween go-to in the Berkeley / Oakland area. There people flock from all over the East Bay to see Halloween decoration spectacles and hopefully score some great candy.
Just so happened this year, I was in Maine: the perfect chance to go trick or treating in Bangor.West Broadway is home to the King house. (Here's a short video of our favorite Halloween houses).
Californians unfamiliar with Maine real estate prices may be shocked and excited about possibly owning a Halloween-worthy mansion: A 5 bedroom for $115,000? A 6 bedroom house for $229,000? Those house prices are not only non-fiction. Those are high compared to past years.
Now back to Halloween: We were surprised to find Stephen King's house not only free of Halloween decor but totally dark!
Rumors swirled that the local police forbade him from decorating, due to crowds of thousands.
The actual explanation is that hhe and his family no longer lives there. The family converted the 2 acre estate into a non-profit archive and writer retreat…and moved away. (What an interesting legacy idea to keep your home and convert it to a non-profit.)
Stephen King grew up in Portland, Maine — a truly hot city to live in — and taught writing at University of Maine, Orono, one of my favorite little towns in Maine. The river is spectacular as is the local brewery.
Checklist for a Halloween house where trick or treaters will flock
We were shocked to see half-block long lines for some of the houses. Is it the promise of better candy when a house has more elaborate decorations?
The most popular Halloween houses have a 7 things in common:
Lots of pumpkins
Lights projected against the house – cat eyes projected on to upstairs windows are a real winner (see the 2nd photo)
Bats hanging on the porch, zooming around. We couldn't stop staring at them.
Giant spiders and other Halloween creatures plastering the houses
Blow-up Halloween characters make for added fun.
Bonus for a fog machine and eerie music.
Friendly people! We really enjoyed how welcoming the home owners were to trick or treaters of all ages.
Need a great Maine real estate agent to find a Halloween house or vacation home?
My Portland and Bangor-area real estate agent friends are awesome. I've toured houses all over Maine — Orono, Old Town, and Bangor as well as Belfast, Camden, Portland, Damirascotta, Newcastle and lots of other towns.
Ultimately I bought my vacation rental home outside of Ellsworth.
Ask me all about Maine and for a real estate agent connection.