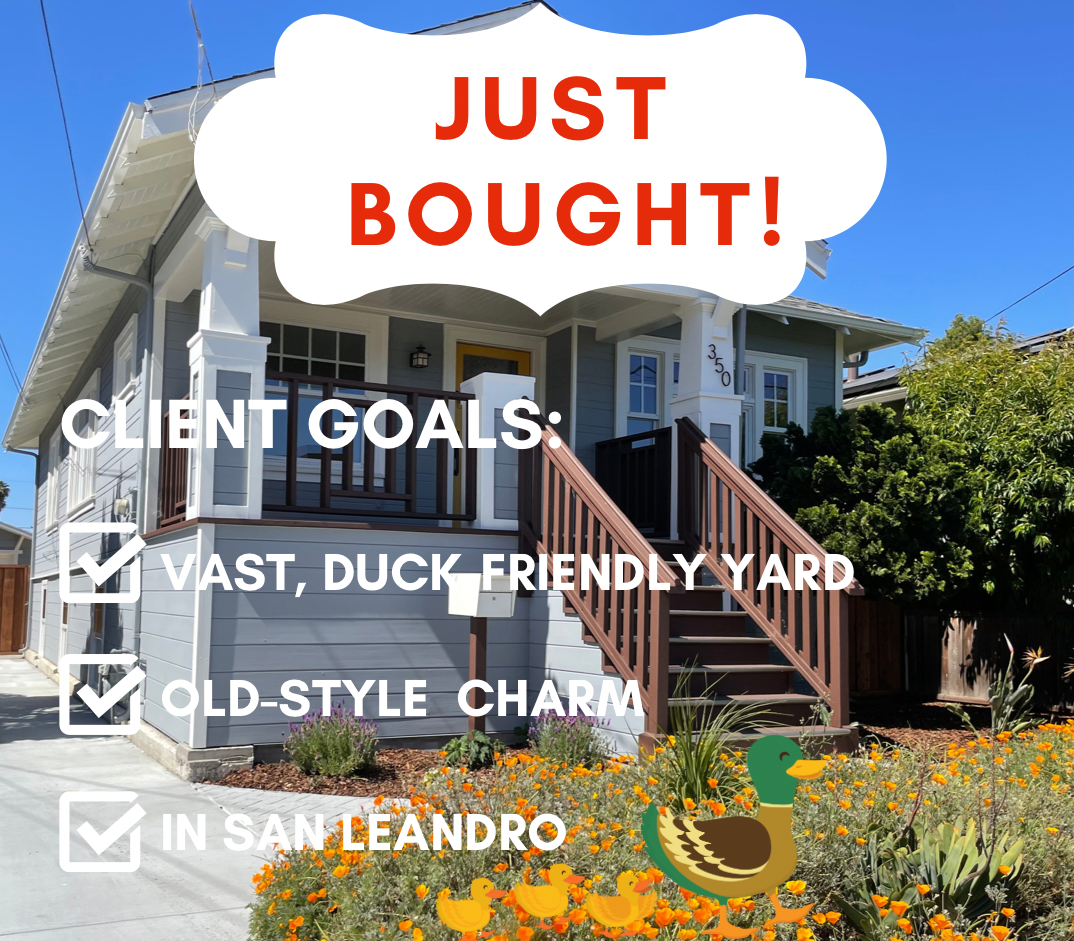 Perfect weather, many huge lots, and a friendly community make San Leandro a perfect spot, in between Silicon Valley and Berkeley.
In San Leandro, double-sized lots are common. With the changes in California's building laws in 2022, particularly SB9 which allows for building a second house and legally splitting a property into 2 properties…San Leandro's real estate market caught FIRE!
San Leandro has a thriving downtown area with a variety of shops, restaurants, and an outlet mall by 880.
What I love is the city's history of food manufacturing. To this day, Ghirardelli Chocolate is made in San Leandro!
San Leandro is a beer lovers' paradise nowadays. Drake's Brewing and 21st Amendment are based here. In 2022 Fieldwork Brewing opened a brew pub in downtown San Leandro.
The city is well-connected to other parts of the Bay Area through major freeways (580 and 880), BART and bus service.
Ask me more about San Leandro where I've lived and have watched the development.
My clients who bought homes in San Leandro love it!
Want the full market report for San Leandro?
We want to ensure that you have all the information needed to make the best decisions when it comes to your home goals. When you enter your info below you will get instant access to the area's latest market report, complete with sales and demographic trends.
San Leandro Homes For Sale
Market Report