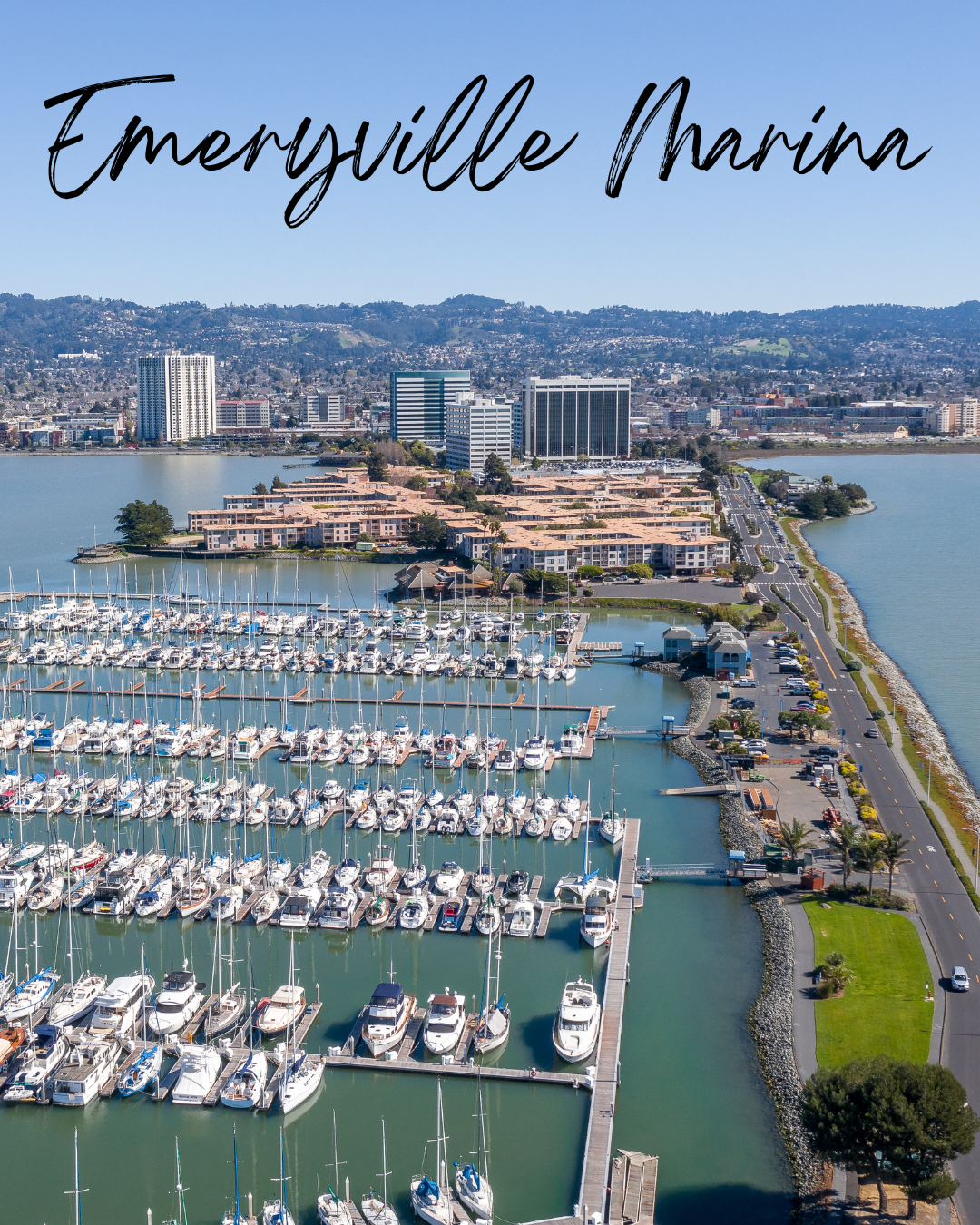 Hip lofts, water views, bay breezes, a marina and nearby freeways make Emeryville popular with locals and commuters alike — not to mention fantastic local jobs, Trader Joe's and Ikea.
Emeryville is a tiny city by the Bay, tucked between Oakland and Berkeley. It has transformed its industrial heritage into a home for top biotech and design companies.
When I came to the East Bay, Emeryville was nearly all factories! No Ikea, no shops, no condos. With smart planning, this town, which hugs the Bay and counts itself as the start to a bike trail over the Bay Bridge, is hip and very livable.
Today a free shuttle to BART makes commuting a breeze, and the city has cool, old Victorians alongside modern lofts, along with tall condos featuring full San Francisco Bay views.
Here are some areas and developments to consider if you're interested in living on the water in Emeryville:
Watergate: Watergate is a large waterfront development in Emeryville that includes condos, townhouses, and co-ops. The development is located along the Oakland Estuary and offers views of the Bay, as well as amenities like a pool, tennis courts, and a clubhouse.
Emeryville Marina: The Emeryville Marina is a full-service marina that offers boat slips and waterfront living options, including houseboats and live-aboard boats. Prices for houseboats in the marina typically range from $250,000 to $1 million, depending on the size and condition of the vessel.
Bay Street: Bay Street is a mixed-use development in Emeryville that includes shopping, dining, and residential spaces. The development is located along the Oakland Estuary and offers condos with views of the water and the city skyline. Prices for Bay Street condos typically start around $600,000 and can go up to $1.5 million, depending on the size and location of the property.
Want the full market report for Emeryville?
We want to ensure that you have all the information needed to make the best decisions when it comes to your home goals. When you enter your info below you will get instant access to the area's latest market report, complete with sales and demographic trends.