Oakland Neighborhoods
Whatever your lifestyle, Oakland's got a neighborhood to fit—from quiet and forested to lively away from it all to urban and shop-filled.
Multi-family investors and flippers turn to Oakland for affordable housing stock and plenty people needing rentals.

You read articles and see videos about where to live and where to not live in Oakland. But where to live or where to buy investment property depends on your goals and lifestyle.
Ask me all about Oakland's diverse neighborhoods. We'll find the one just right for you!
"I love Rockridge"
Thinking of buying a home in Rockridge? Read my blog post Why Everyone Loves Rockridge
Preview some Rockridge homes and condos for sale.
It's where I invested in a duplex that I "house hack" and where I write for the local newsletter…ask me anything about Rockridge!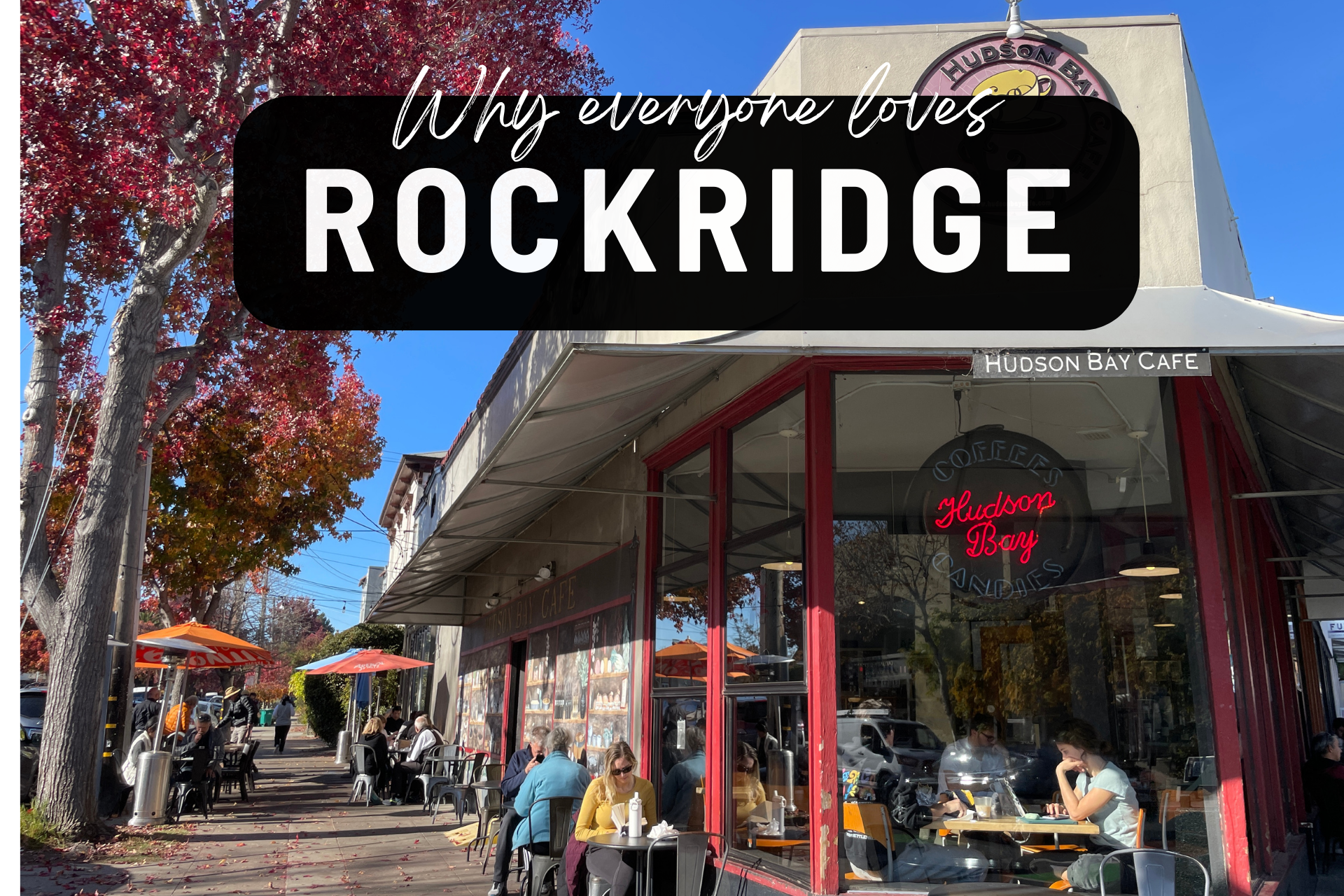 Family-friendly Piedmont Avenue Neighborhood
Charming, hilly streets surround Piedmont Ave. which packs in indi shops, cafes, and the famous Fenton's Creamery. Piedmont Ave (which is in Oakland) dead ends at the Mountain View Cemetary — perhaps the most popular place for strolling and touring the final resting places of Bay Area historic figures.
Kaiser Permanente has a major presence at the other end of the avenue, with a hospital and major medical offices. So if you're thinking of renting rooms or property to traveling medical professionals, Piedmont Ave. is a great place to live! Here's what's on the market.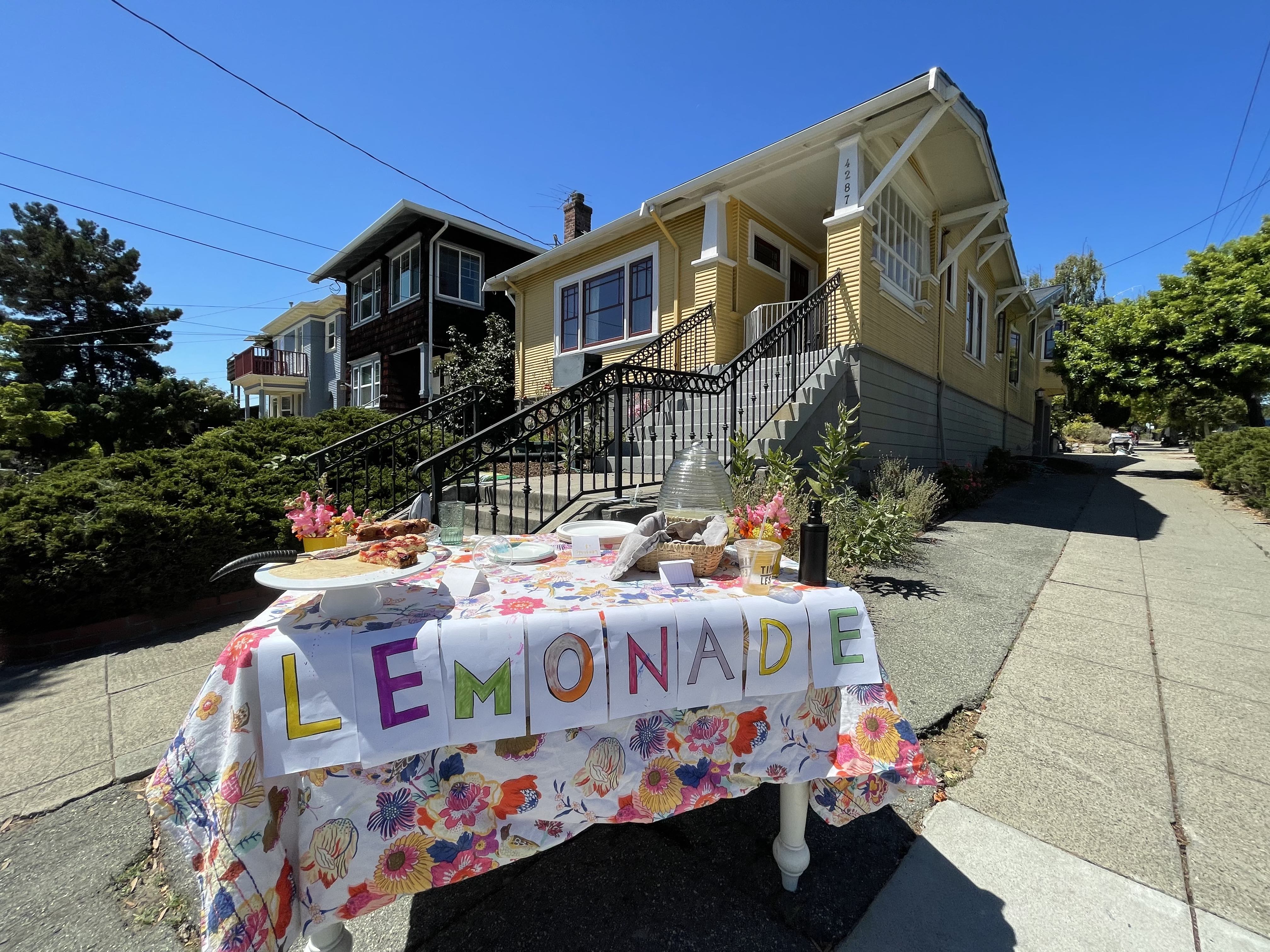 Vibrant Neighborhoods Around Lake Merritt
My first home purchase was off of Grand Ave, which has always had a local, under-stated character. The Lake Merritt / Lakeshore areas can be described by one word: vibrant!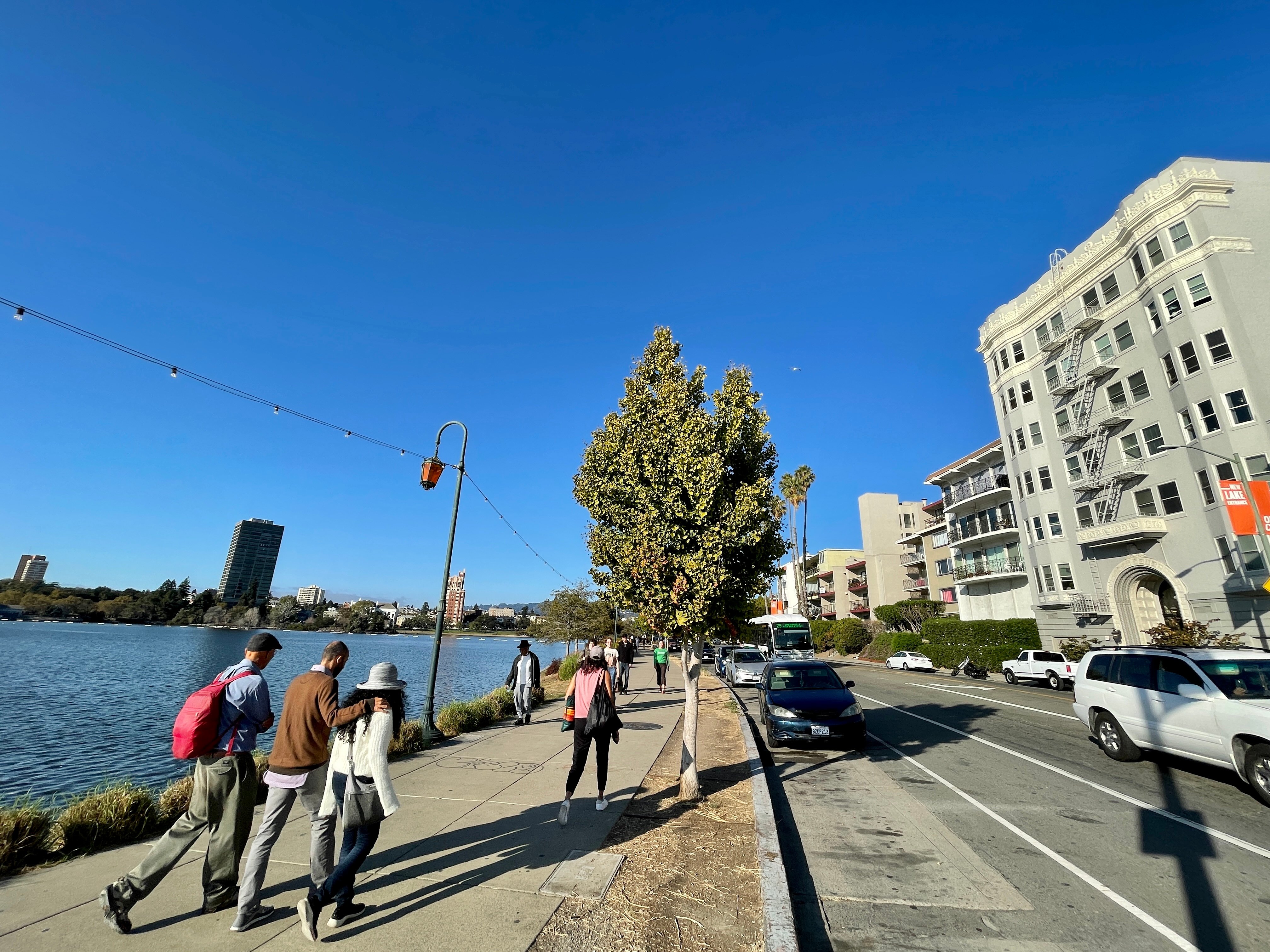 Montclair is Small Town Living, Nestled in the Woods
Montclair is known for its stunning views of the Bay Area and its natural beauty, with several parks and trails in the area, including the Redwood Regional Park and the Joaquin Miller Park, both along Skyline Blvd.
The town of Montclair, about 10 minutes from Berkeley, has a quaint village-like atmosphere, with several locally owned shops, restaurants, cafes, and all the services locals need.
Housing in Montclair is diverse, with a mix of historic homes and modern construction, many of which are situated on steep hillsides with terraced gardens and decks that take advantage of the scenic views. The area is also known for its highly rated public schools, making it a popular choice for families with children.
Overall, Montclair is a quiet, affluent, and picturesque neighborhood that offers a peaceful retreat from the hustle and bustle of the city, while still being within easy reach of downtown Oakland, Silicon Valley and San Francisco.
Before you buy property in the hills, be sure to have your agent check on any issues related to fire insurance or other types of insurance.
Here are properties for sale in the 94611 zip code which includes not only Montclair but Piedmont and parts of Oakland in the flats.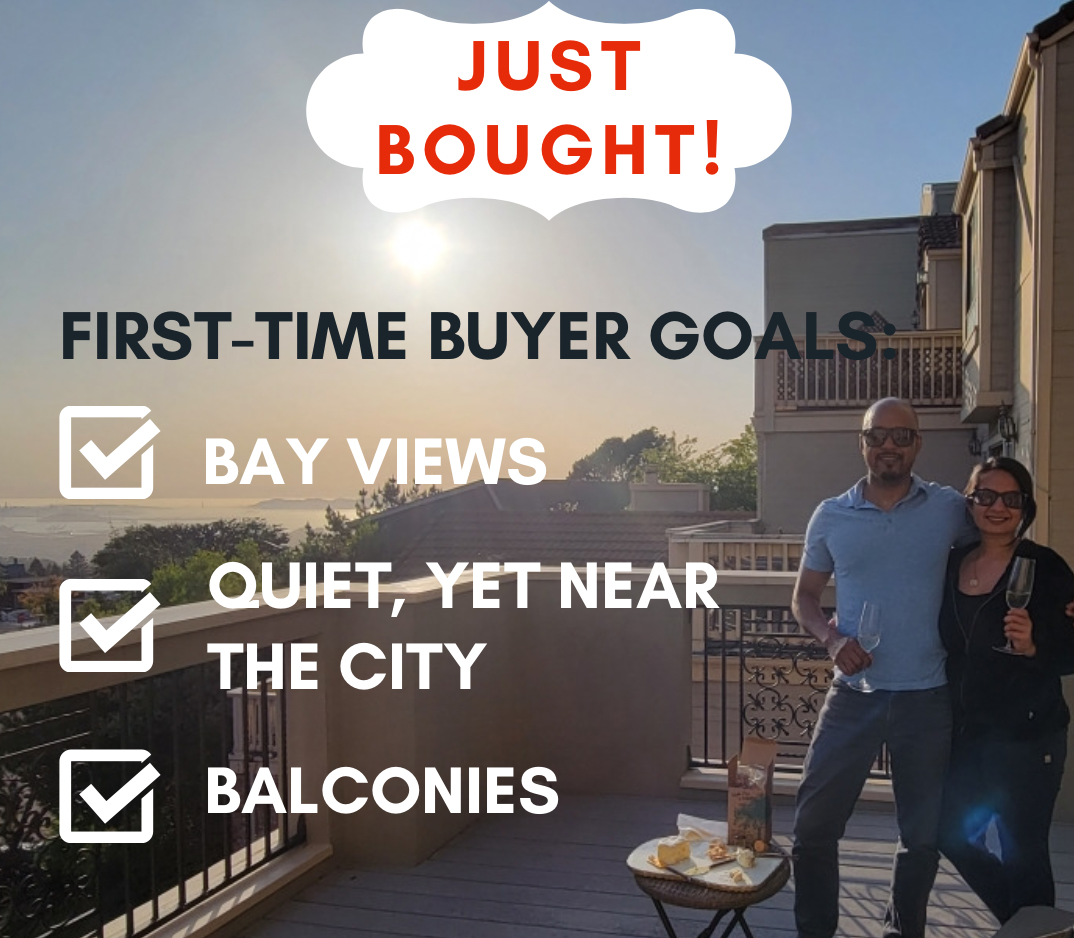 Want the full market report for Oakland?
We want to ensure that you have all the information needed to make the best decisions when it comes to your home goals. When you enter your info below you will get instant access to the area's latest market report, complete with sales and demographic trends.
Oakland, California
Market Report