When purchasing or selling a property in Berkeley or Oakland, it is always a good idea to work with a local, active real estate professional. Better yet, choose an agent who has committed to being a REALTOR®. 
DID YOU KNOW THAT IT'S FREE FOR HOME BUYERS TO WORK WITH A REAL ESTATE AGENT? In California, and most places, sellers pay the agents, not buyers.
It may be tempting to use an online broker who offers you 1% or more cash back on the purchase. But what are you getting for that 1%? Or more importantly, what may you be losting?
---
REALTORS® are not just licensed real estate agents.
When you see "REALTOR®," it means the agent has joined the National Association of REALTORS® and pledged to a code of ethics. We REALTORS are committed to giving clients what we have promised and providing a professional and excellent level of service.
A REALTOR can do everything from getting you the best price, showing you the most amount of homes, educating you on the marketing and informing you on important information regarding the contracts.
A home or commercial property may be the largest financial asset you own. A reputable, local REALTOR knows the laws and has only one interest in mind — your goals, success, and wishes.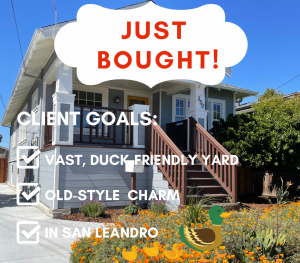 A local REALTOR will get you the best price.
Your friend or relative who has their real estate license back home may urge you to work with them. After all, they won't charge you a commission…right?
Whether you are buying or selling a home, a local REALTOR will likely negotiate the best price for you.
When selling a home, a REALTOR will do a comparative market analysis, so you will know the top market value of your home and not sell for less than what it is worth.
They will also be able to inform you on what upgrades need to be done and where to put your money in terms of renovations and repairs if you're thinking of selling.
Local agents can also connect you with licensed contractors and home improvement providers to help you get your house ready to sell — prioritizing the highest value updates and making them happen without upfront costs.)
My team helps sellers stage the property, have the property professionally photographed, marketed and ready to be put up for sale. This will in turn get you the most amount of buyers which will get you the highest offer.
How REALTORS Help Home Buyers
If you are purchasing a property, a REALTOR will be able to look at what has sold in the area, factor in any differences and come to the market value of the property you are looking at.
They will also be able to go over a home inspection with you so you will know if there are any major repairs that need to be done or any deficiencies with the property.
Are you a remote Berkeley investor or using an online broker who offers a commission cash back?
Recently, I spoke with an inspiring East Bay real estate investor. She was disappointed and confused that she had not been able to find the perfect Oakland multi-family property as a "house hacker."
Soon, the answer was clear. Her online broker, who was offering 1.5% commission in cash back, relies on the home buyer to go to open houses. Then you get further info from the broker and put an offer together.
Would I use such an online broker, if I weren't a real estate agent? Maybe — if I knew the seller, knew the neighborhood, and had experience as a property owner.
Would I use an online broker as a first-time buyer and first-time investor to buy in a city I didn't already live in? Nope.
Local real estate agents can help make sure you don't overpay. More importantly, you'll get expert opinions on the neighborhood, city and other important factors that should go into your home buying decision before you commit to buying a property. You don't want to buy the wrong property.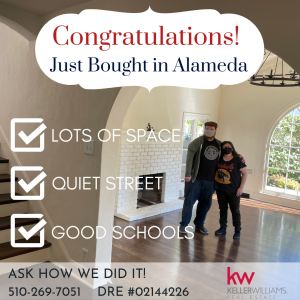 Local REALTORS know of more properties
If you are looking to purchase a home in Berkeley, REALTORS may have access to more properties than you do.
They themselves, or someone in their brokerage, may have access to exclusive listings that are not on the market. They may also have access to properties that are about to go up for sale.
So you might get access to first viewings and the chance to make a "pre-emptive" offer before anyone else!
A local Berkeley real estate agent will also be able to show you different areas and types of homes from resale to new build, detached to condominiums so you can explore all options — without having to wait for open houses.
Overall, you will have access to more properties than you would doing the search alone.
A local real estate agent may have stronger negotiating power.
When it comes to negotiation, a REALTOR will have more leeway. They likely have negotiated many times on getting the best price for a property in the past, so will have strong negotiating skills that will work to your benefit.
Plus, a local buyers' agent will know many of the local listing agents. Agents who know each other, know the local title / escrow companies, and know the local customs will logically have smoother, more trouble-free transactions.
They will also have access to past sales in the area which will aid in their negotiation on your offer. Negotiating yourself or having a long-distance agent friend or relative, will not likely get you the price you want.
Plus they probably won't have as much access to information as agents who are using the local MLS (Multiple Listing Service) can get.
Local real estate agents have the knowledge you need.
There is a lot to know about the real estate market, from clauses to closing to taxes and lawyers and everything in between. If you do not have a qualified professional with you, you might make mistakes that could cost you a substantial amount of money in the long run.
Using a REALTOR is not an added service when it comes to purchasing real estate, it should be a mandatory one.
When buying or selling you will want to get the best price, getting either top dollar for the home you are selling or the best price on the one you are buying.
From everything to home inspections to getting the keys, a REALTOR like Susie Wyshak will be there to answer all of your questions and make sure the process goes as smoothly as possible.