An Airbnb guest asked me what restaurants I recommend in Rockridge that are in walking distance from my rental on Lawton Avenue. What better reason to compile some of my favorites!
For their UC Berkeley graduation celebration, I gave them a list of very nice, high end restaurants that require reservations along with casual dining favorites everyone in Rockridge enjoys.
Here is my list for your dining pleasure…and to see why everyone loves visiting and living in Rockridge!
Google Map of Rockridge and Temescal Restaurants
3 Best Rockridge
Casual Outdoor

Restaurants on College Ave
My favorite Thai in Oakland is at College and Claremont and is called Yimm. They call it the Thai food that Thai chefs would eat at home. I and everyone I know who has been to Thailand agree it's like the food you get in Thailand! No reservation needed. They have a little outdoor seating and a beautiful indoor restaurant.
Crepevine for indoor or outdoor brunch and dinner has a lovely parklet and patio in addition to indoor dining. It's an old staple of the Bay Area food scene and as delicious as ever.
Kitchen Story has awesome Asian-fusion brunches and outdoor seating in a parklet. Their Millionaire Bacon is to die for.
Mostly indoor seating:
Soi 4 Oakland Thai is a popular upscale Thai restaurant. When the weather's nice they usually have a couple of tables outside. It is a couple doors over from Ristorante Belotti.
Cactus Taqueria across from Rockridge BART is a favorite for "fresh Mexican" food and drinks and perfect for Mexican to-go (if you have contractors at your house!). The fish tacos are great. (Nearby is Belly which does Asian – Mexican fusion tacos. I haven't eaten there but I hear it's great!)
3 Best Rockridge
Pizza and Kid-Friendly

Restaurants on College Ave

Note that many of casual restaurants are fantastic picks for kids and groups too!
The legendary deep dish Zachary's pizza is across from Trader Joe's just a block from BART.
Barney's Gourmet Hamburgers on that block is great for burger and fries lovers.
United Dumplings recently opened in Rockridge, bringing hand-pulled noodles, dim sum, pot stickers and other Chinese comfort food to the neighborhood. Truly delicious!
3 Best Rockridge
Fancy and Upscale

Restaurants on College Ave

Here is a summary of the top 3 Rockridge restaurants for special occasions and when you just want a fantastic meal:
Wood Tavern has perfect American food and cocktails including a pastrami sandwich and epic burger and fries. Dinner reservations are a must although you can squeeze in during lunch and afternoon hours. Indoor seating
Belotti is considered one of the best Italian restaurants in the Bay Area. Indoor and outdoor seating Reservations are a must. It's open throughout the afternoon on most days, and you definitely need a reservation for evening dining.
Acre Kitchen & Bar – across the street from Rockridge BART has locally-oriented fine dining and a wood-fired pizza cafe on the ground floor in the space many know as the former Restaurant Oliveto's.
3 Best Rockridge
Outdoor Happy Hour

Restaurants and Bars on College Ave
Beer Baron has delicious happy hour bites and inventive cocktails, often along with live music. The patio fills up and is always a convivial spot to meet. (Down the street, Golden Squirrel has a parklet and great burgers too!)
Ben & Nick's is an old classic for pub fare and outdoor beers in the parklet.
A Cote is a long-time favorite French restaurant on College with a wine and mussels happy hour special.
There are lots of other great places to get cocktails and other libations with outdoor seating in Rockridge including Redfield Cider and Ramen Shop!
3 Best
Food Shops For Groceries and Souvenirs

in Rockridge on College Ave
Trader Joe's just half a block from Rockridge BART is one of the most bustling and wonderful Trader Joe's stores in the United States. (How can I say that? I wrote a book about Trader Joe's and am obsessed!)
See's Candies is a must-visit for out of towners who want to experience the candy store that Warren Buffett owns that has been a fixture for generations of Californian's for the last nearly 100 years.
Rockridge Market Hall across from Rockridge BART has an awesome deli and little grocery and wine shop. (I used to work there and am happy to offer a free food tour through the store with you to point out the best products!) The fish and chips from Hapuku are legendary.
3 Best Rockridge
Bakeries for Croissants and More

 on College Ave
Starter Bakery on College Avenue is a beautiful space with pastries and bread baked fresh all day long, as well as sandwiches, cakes and pies. Located across the street from the Rockridge Trader Joe's, it's a must visit! Read my article all about Starter Bakery's first retail location.
Market Hall Bakery makes some of my favorite cookies — people trek to Market Hall for biscotti, croissants, chewy almond Ricciarelli cookies, hot pizza and so much more. Sit outside and catch up over pastries, with Highwire Coffee in hand.
La Farine Bakery supplies croissants and French breads to its adoring fans. On a fantasic block of Rockridge home to Wood Tavern, across from the Safeway, La Farine has great coffee as well as tarts, cakes, and cookies.
Temescal / Telegraph Fancy Restaurants
There are a few upscale restaurants on Telegraph like Pizzaiolo which is a nice California/Italian restaurant for which you'd want reservations.
Their patio is a fantastic enclave, right next to Temescal Alley — which is a great place to get ice cream from Curbside Creamery.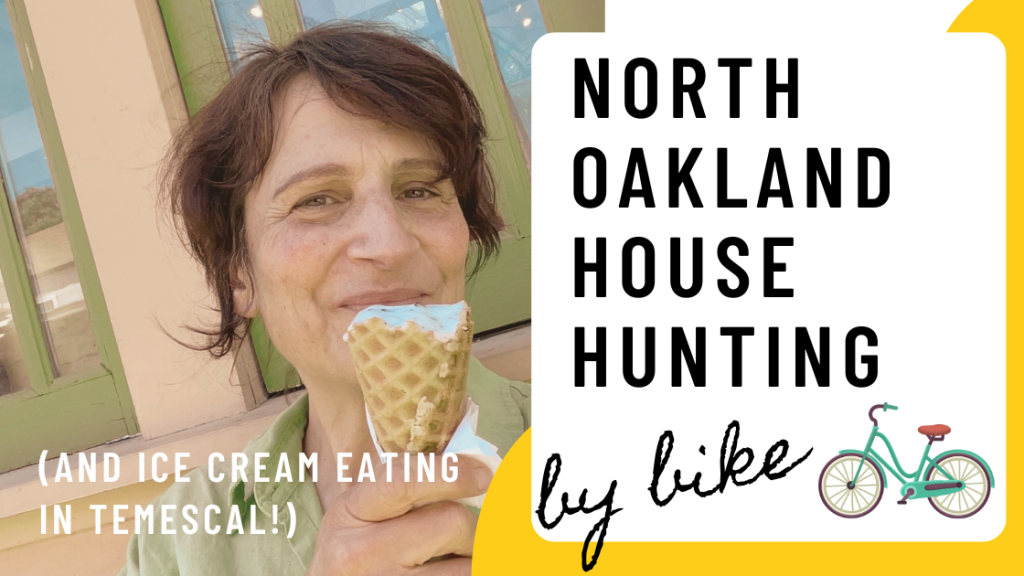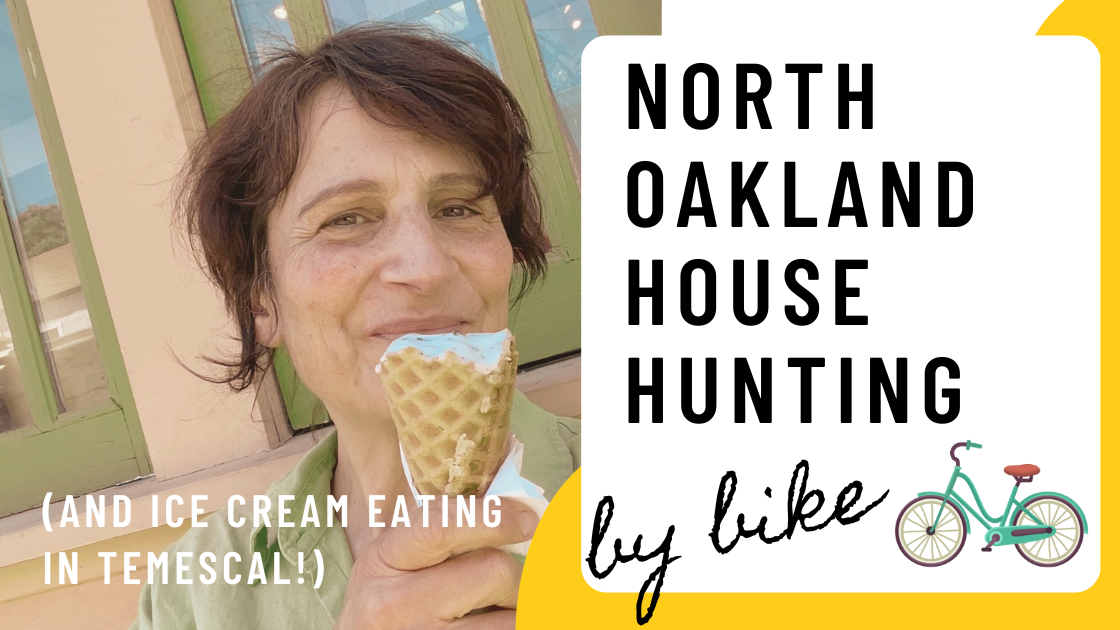 Cholita Linda and Burma Superstar are just some of the very popular casual international restaurants on Telegraph.
Get a free food tour of Rockridge Market Hall with Susie!
Just get in touch to ask. It would be my pleasure to share the foods of the world that the buyers are Market Hall bring to us all in our beautiful corner of Oakland.