I buy my home buyer clients a home warranty for a typical reason: peace of mind.
I'll admit, it took my becoming a real estate agent to learn about the magic of home warranties. Most of us assume only new developments have warranties, just like a new dishwasher.
Nope!
In fact, I usually warn buyers that Murphy's Law says something will go wrong and it usually does.
That's why I buy my clients a home warranty to go with their condo or house purchase…unless they don't want it, such as if it's a total fixer.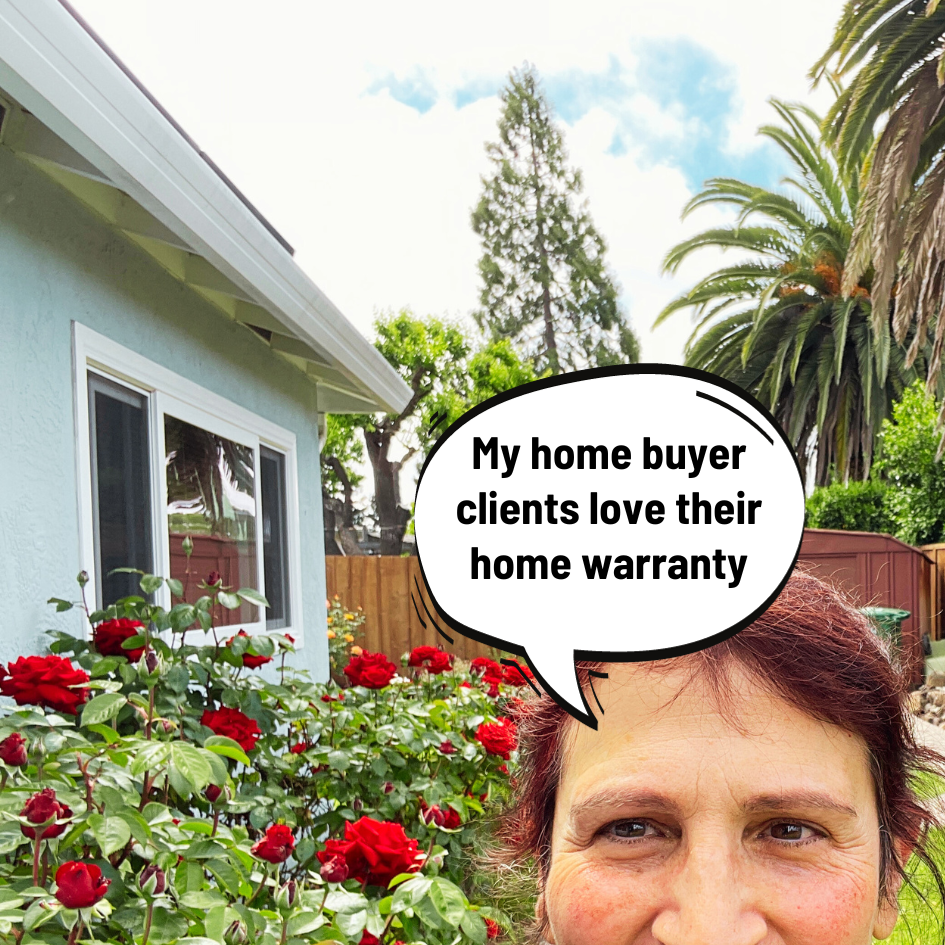 But doesn't home insurance cover house problems?
Not always! Then there's the deductible and the prospect of the home insurance premium going up after making a claim.
What do home warranties cover?
You know when you buy a car and everything's perfect until the next week when it's not? That's what buying a house is like. Maybe the sellers cut corners to make the house look great (kind of like going on a first date).
Or maybe it's just karma that all was well when the home seller lived there. The moment you bought it, the plumbing decided to fail.
Six months after my clients bought their house, we caught up so I could hear if they had tapped into their American Home Shield (AHS) warranty. I bought them this home warranty as a home celebration gift.
They had already used the warranty twice! Each visit had a $100 service fee. One visit was to fix a problem with the hot water heater and the other service visit to address something in the garage.
"We will probably extend our home warranty every year," they reported.
In fact, they convinced me to look into a home warranty for my old house!"
Each home warranty has different plans, much like health insurance companies.
The plans available for single-family homes and condos are also different.
Here's an example of what American Home Shield's Platinum plan covers (as of October 25, 2023…check their website as the plans often change.)
Heating and Air Conditioning Systems
Electrical Systems
Plumbing Systems
Discounted Home Maintenance Services**
Up to $5,000 for Heating and Air Conditioning Systems
Kitchen Appliances
Laundry Appliances
Up to $4,000 per appliance for repair or replacement
Roof leak repairs (up to $1,000)
Up to $250 in coverage for code violations and permits
FREE HVAC Tune-up**
Unlimited A/C refrigerant
Coverage for code violations, permits and modifications
For those living the rural dream, you can get extra coverage for septic and well systems. If you've called for plumbing or well specialist help lately I don't need to tell you how much you could potentially save with a mere deductible.
It's important to ask the home warranty company exactly what is covered. Ask your home insurance company as well.
For example will the home insurance pay for damage from a roof leak and the home warranty would pay for the roof leak repairs to the roof itself?
Exactly how does that interesting coverage for code violations and permits work?
Currently AHS offers a free HVAC tuneup when you buy the warranty. The freebie seems to be a moving target.
This blog post may read by an advertorial for home warranties. However know that I am merely a convert and not a shill. 🙂
I'm happy to look into any home warranty for you as a home buyer or seller. AHS, Fidelity National Home Warranty, Old Republic are just a few of your  options.
Enjoy your home!