I grew up in Southern California, where Trader Joe's got its start. That's how a 1982 Trader Joe's flyer ended up in the glove box of one of our family cars.
Finding this treasure inspired me to write a Trader Joe's history book analyzing how what used to be "health foods" and "ethnic foods" you could only buy in niche grocery stores became American staples!
Can you imagine that in 1982, Trader Joe's had only 16 stores, all in Southern California???
The flyer's foods and writing bring home Trader Joe's key role in introducing exotic foods into the American diet. Trader Joe's actively encouraged the non-health food store shopper to try "better for you" versions of already-popular foods.
It was so much fun comparing food featured in the flyer to how we eat now.
Today there are hundreds of Trader Joe's stores all over the United States.
This book and flyer show TJ's importance in creating a nation of adventurous food lovers.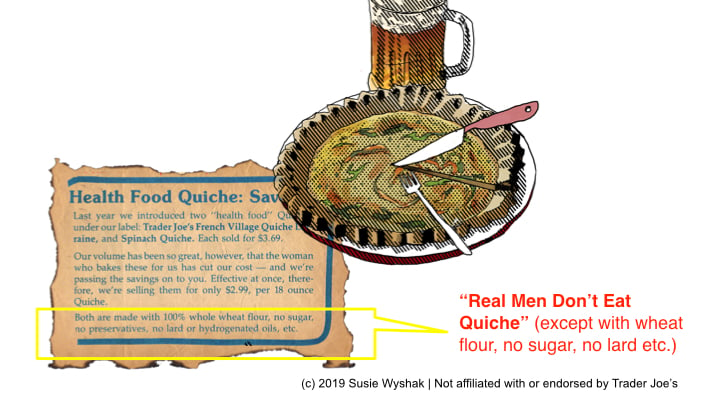 I'm an OG Trader Joe's Fan!
During the '80s and '90s before we went on road trips, we would call Trader Joe's to ask where they had locations. So we could plan our drives around stops at Trader Joe's!
I've been to dozens, probably more than 100, stores around the country and am a lifelong fan.
TJ's Then & Now: How Trader Joe's Changed the Way America Eats has delighted past Presidents of Trader Joe's and fans around the world. Take a peek at foods Trader Joe's was featuring in 1982.
What is your Trader Joe's fan story?
Get in touch to tell me your own Trader Joe's history story or get a copy of the signed book!
Has owning a home near a Trader Joe's helped your home value appreciate?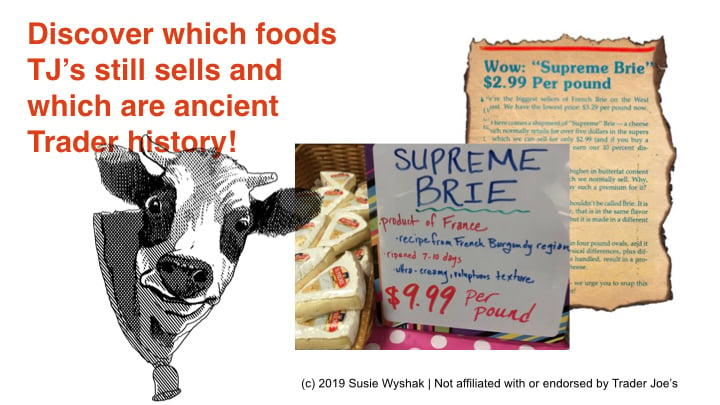 Would you buy a house to be close to a Trader Joe's store?
Nowadays driving East on I80 you'll find Trader Joe's stores in Pinole. The the most surprising Trader Joe's location I've seen was near a horse field in Atascadero. Handy for 101 drivers!
Here you see the current Trader Joe's locations on this interactive Google map.
Where is Trader Joe's likely to open next?
In the past, Trader Joe's chose locations with cheaper real estate, knowing shoppers didn't care: They needed their TJs fix and would drive anywhere to get it! (We used to drive to San Rafael or Danville from Berkeley to get to a Trader Joe's store.)
Being able to analyze demographics and distances to predict
I have a theory about where the next Trader Joe's store will open in the East Bay, in this map area! Ask me what I think, and tell me if you have a theory too.
Geeking out about grocery, real estate and Trader Joe's is a big passion of mine, so I look forward to hearing from you!