Who doesn't love a trend report? It's so much fun seeing what materials, colors, textures, and decorating styles the experts and purveyors are calling "it."
So what to do when Pantone names "Viva Magenta" their 2023 Color of the Year? Paint the town pink?!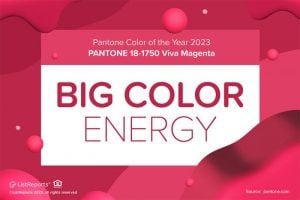 The thing to remember as a home owner is: It's up to you how you design and decorate your home! I
If we all painted with every annual trend report, we would be spending a lot of time and money that we could be spending enjoying our homes.
Maximalist design and bright colors making it on to every 2023 trend list!
Maybe not magenta, but color is definitely in.
The National Association of Realtors named maximalist decorating as one of 2023's trends. According to KB Homes, who they interviewed, "Homeowners want organic furnishings, live plants and warmer colors in the clay palette. The latest iteration reflects interest in embracing memories through personalized design aesthetics that display mementos and heirlooms."
Lucky for my first-time Alameda home buyers, their instinct to transform a white-walled house into a colorful, memento-filled haven was right on trend — not that they were trying to be trendy.
Check out a Before and After video of their house going from minimalist to maximalist!
What is maximalist decor anyway?

"Maximalism is about lots of color. Painterly prints. Rich textures. Surrounding yourself with objets d'art, mementos, and curios that you love." -VOGUE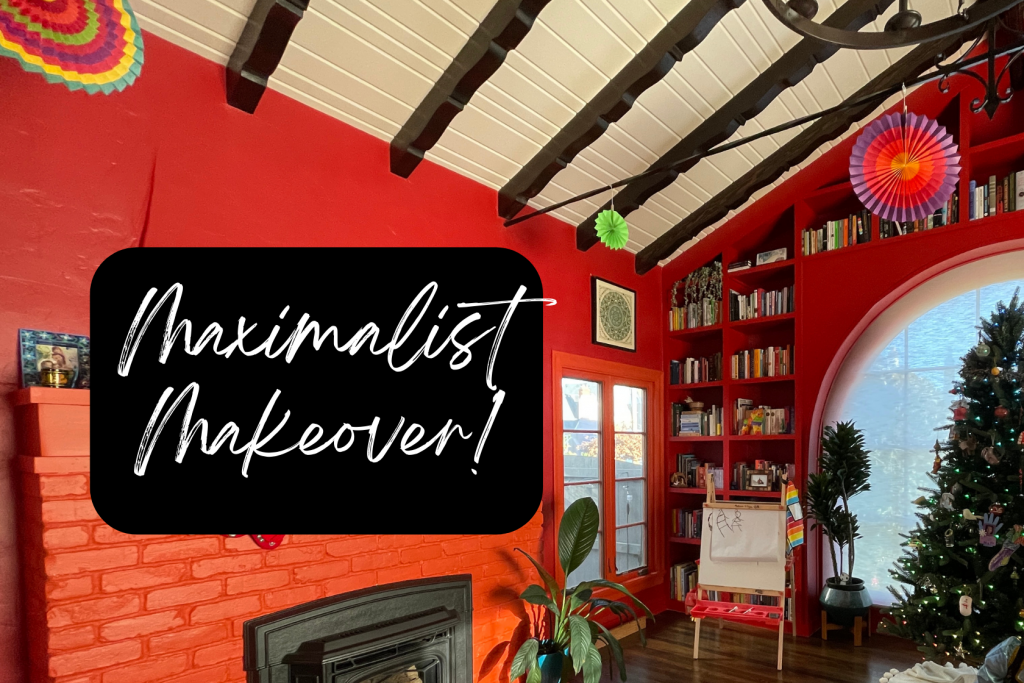 Speaking of handmade colorful tile…rich bold colors are trending.
Fireclay Tile compiled a list of 9 design trends along with popular tile colors reminiscent of both the 70s and 80s!
Some re-tiled home examples plaster color everywhere whereas others feature accent walls or maybe even just a few colorful tiles as accents.
In addition to colorful tile, the accent wall decorated with floral or patterned wallpaper lives on.
Wallpaper may be even easier than paint as a way to mix up a bathroom or pantry wall then change your mind next month!
Maximalist garden designs are trending too…
According to Sunset, the idea is to use a variety of tones, volume, and texture. If you do it right, the look will be intentional, but not overly messy. Yardzen — an online service for virtual garden design — told Sunset "the Maximalist look is gaining steam outside.  Customers are asking for more bold and playful decor details—think a pop of handmade tile on a patio or around the edge of a pool,"
What if you're getting your house ready to sell?
There's a reason real estate agents and staging companies err on the site of light tones, usually white these days, when getting a house ready to sell.
White is bright. A not-too-bright white is hard to hate. Matching home decor with white is easy. So while bold, bright colors are trending, hold off on the red paint for your bedrooms until we chat.
Staying at home? There's something to be said for the calm of light tones, natural undyed materials, and simple decor.
There's also something to be said for immersing ourselves in the colors and objects that make us happy!
Do what makes you happy.