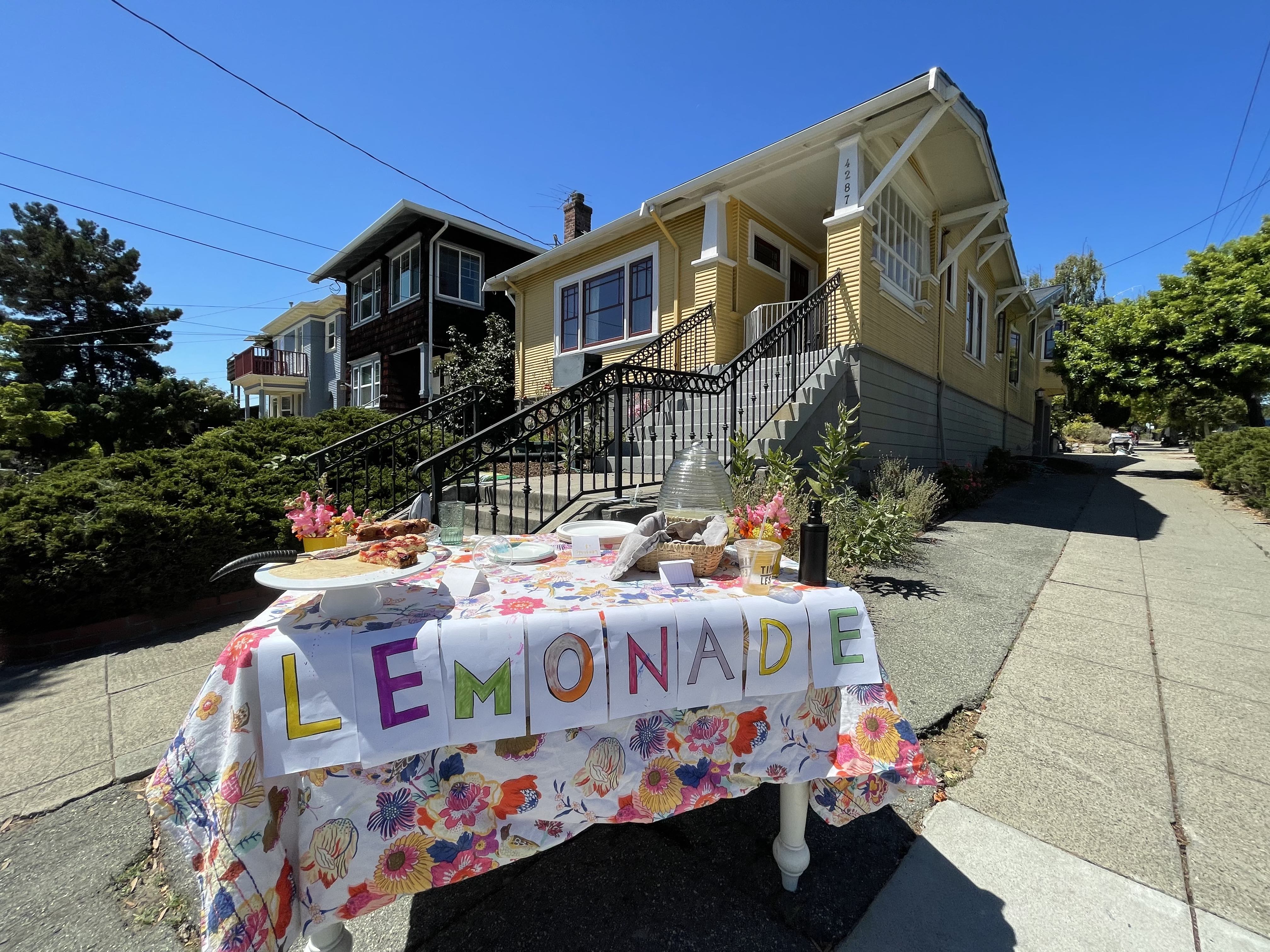 Surrounding Piedmont Avenue (which is in Oakland, not Piedmont!) are beautiful Craftsman houses, mid-century condo buildings and gorgeous newly built homes.
A lemonade stand in Oakland? Yes! I shot this photo at the annual John St. block sale. The neighbors were out in full force selling and shopping and chatting with one another. And the kids were selling lemonade!
Piedmont Avenue is rare in its concentration of cute independent shops —wine, clothing, specialty food, crafts, home decor — gyms, family-friendly restaurants, cafes, and the most famous ice cream shop in Oakland, Fenton's Ice Creamery. (Although the Boba shop down the street has become a favorite with local students!)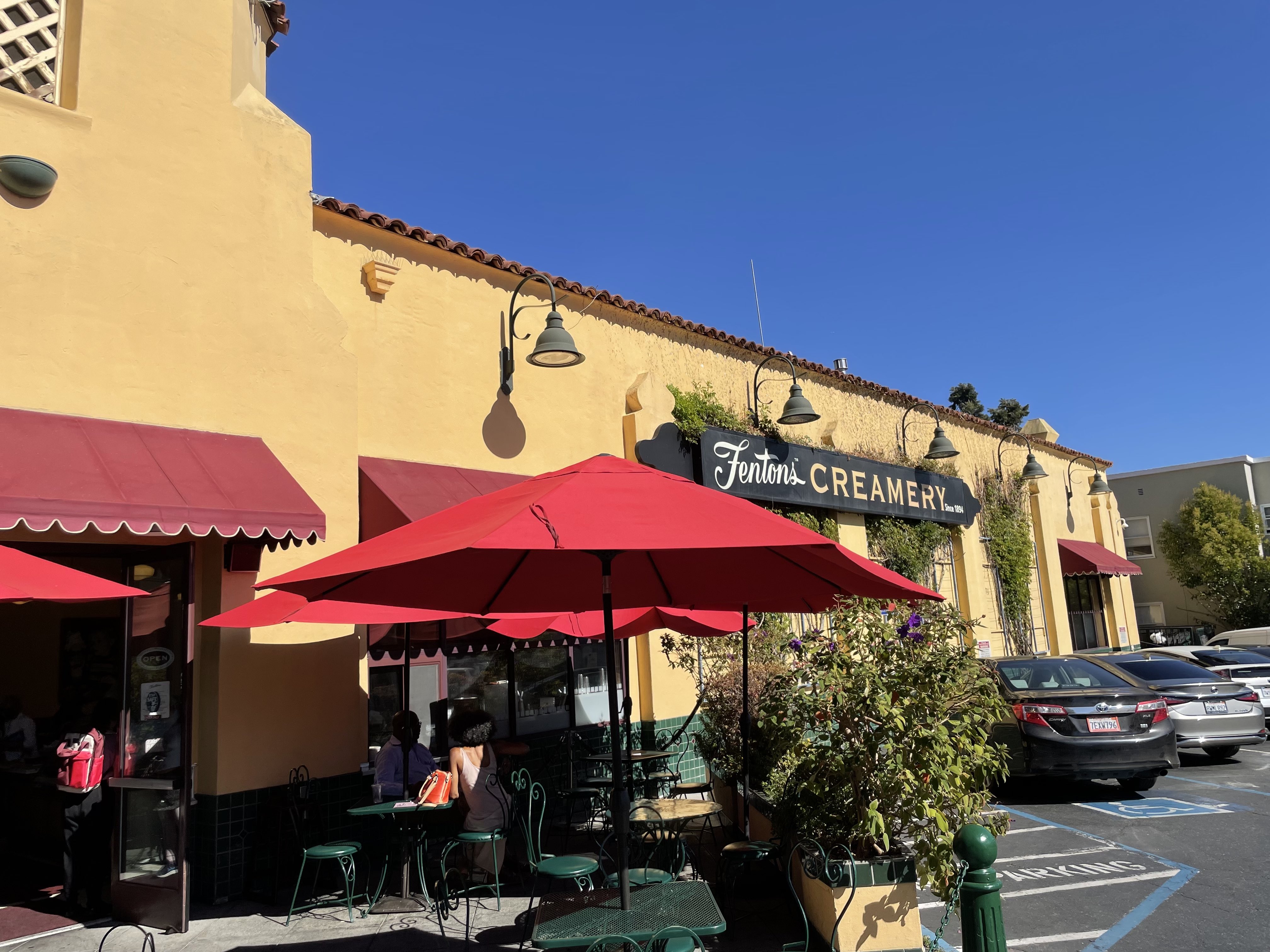 Exploring Piedmont Avenue
Piedmont Avenue begins near the famous and historic Mountain View Cemetery, a popular park-like space for walking. The incredible statues you see at the cemetery reflect Oakland's Italian heritage, and the Chapel of the Chimes represents just one triumph by architect Julia Morgan who also designed significant buildings in Berkeley in the early 20th Century.
At the other end of Piedmont Avenue is a new Kaiser Permanente hospital. As Kaiser grows so will the demand for housing in the area! Schools interspersed along with dense housing make Piedmont Avenue itself a vibrant walking street and cozy community.
There's great freeway access, with Macarthur Blvd and Pleasant Valley being efficient streets to reach other parts of Oakland as well as Berkeley and Piedmont.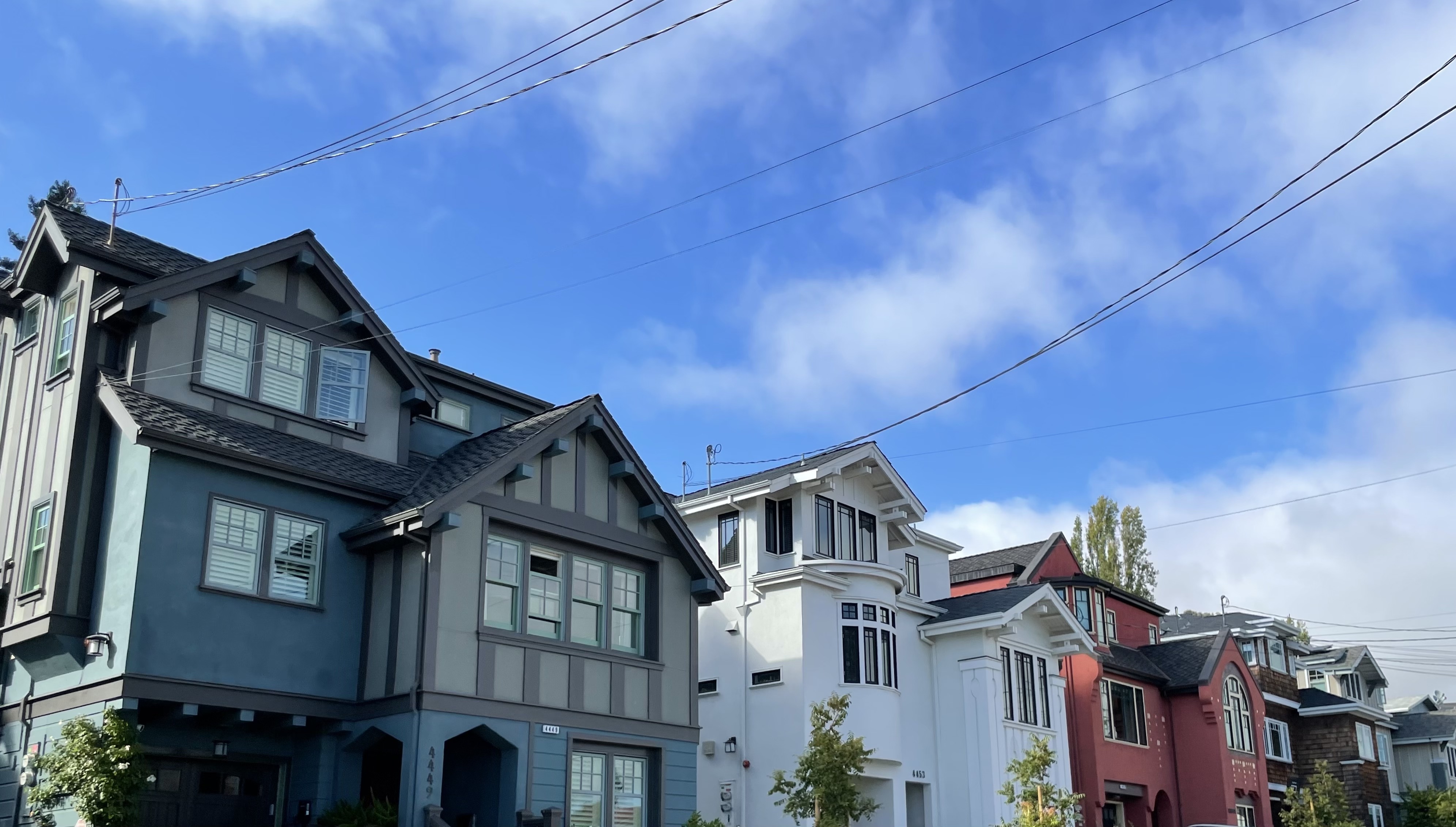 This development of new houses near the Mountain View Cemetery perfectly illustrates Oakland's magic. Just when you think you've discovered the perfect neighborhood or style or house, you come across brand new houses that appear to be 100 years old. Yet they have every modern bell and whistle you could want along with an ideal Rockridge-adjacent location.
The Piedmont Avenue area has so many beautiful single-family and multi-family houses. Get in touch for more thoughts on the area!
Want the full market report for Piedmont Avenue?
We want to ensure that you have all the information needed to make the best decisions when it comes to your home goals. When you enter your info below you will get instant access to the area's latest market report, complete with sales and demographic trends.
Piedmont Avenue
Market Report