Why Everyone Wants to Live in Berkeley's Elmwood Claremont Area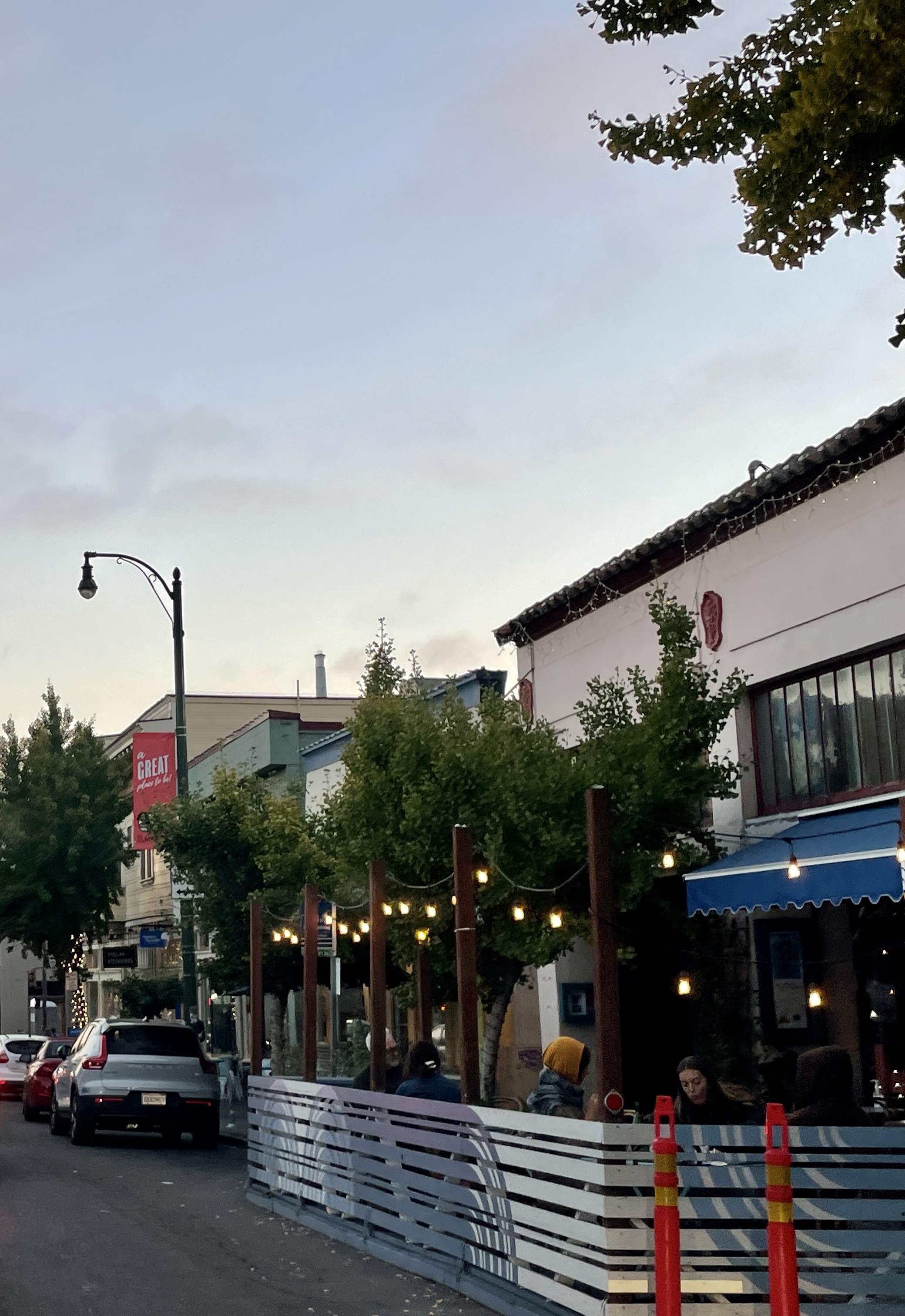 Prized Craftsman homes in short distance to cute shops and restaurants on College Avenue, transform into coveted, grand estates in the historic beautiful Elmwood neighborhoods of Berkeley, lined with towering trees. All just a few blocks from UC Berkeley!
While the Elmwood and Claremont are two entirely different neighborhoods, many locals think of these beautiful areas in one thought. They share a few gems in common:
Exquisitely architected homes, many grand in stature by the best architects of their time such as Julia Morgan
Neighborhoody feeling, with famous Halloween-decorated streets to boot
Towering trees — truly a hallmark of the area
Proximity to the highway and UC Berkeley
Access to Berkeley schools
Easy access to shops and restaurants
Quick cut-throughs across town via Claremont, Ashby and College
See what's on the market right now.
Affordable Real Estate in the Elmwood ?
I wouldn't have believed it if I hadn't seen it:
While houses in the Elmwood average more than $1.4 million in 2023, recently a fourplex on a huge lot in the Elmwood sold for under $1.2 million. That type of property exemplifies "house hacking." One unit was vacant, perfect to live in while building another unit or potentially a duplex in the back.
Houses and multi-family houses needing an update have sold for under $1 million.
Owning near the Elmwood Business District and UC Berkeley is possible! (Ask me how to do it.)
Living in the Elmwood District
For anyone who went to UC Berkeley, living in the Elmwood or Claremont areas of Berkeley is the pinnacle of home-buyers aspirations.
College Avenue and the 51 bus line cuts through the Elmwood Business District, Berkeley's version of Main Street with low-slung, charming architecture from the 1920s onward.
Thanks to long-standing rules against chain stores, you'll find local, independent shops and restaurants including my favorite toy store Sweet Dreams, the fantastic Vintage Wine Shop, the Elmwood Movie Theater and so much more — exactly 1 mile to the UC Berkeley campus.
A little public library is just 1 block below College, and the post office which is the best in Berkeley for a PO box, end-caps the business area.
(Check out the restaurant reviews below…the cheapest sushi in Berkeley is in the Elmwood at Man Puku!)
As you head up Ashby, the Claremont Hotel, visible from San Francisco, is the crown jewel of this "house bucket list" neighborhood with numerous architecturally significant homes as well as a historic woman's club.
Star Grocery on Claremont has fed the neighborhood for more than 100 years (and is in my top 3 Bay Area grocery stores as well as a great place to buy obscure Mezcal brands!).
Across from Star, you'll notice two stone columns welcoming you to the Claremont. Early Berkeley developers Mason-McDuffie* planned this upscale neighborhood in the late 1800s.
Steep stairways provide shortcuts to streets higher up with equally wonderful homes from architects such as John Hudson Thomas,
*Side note: My first job out of UC Berkeley was at Mason-McDuffie marketing real estate!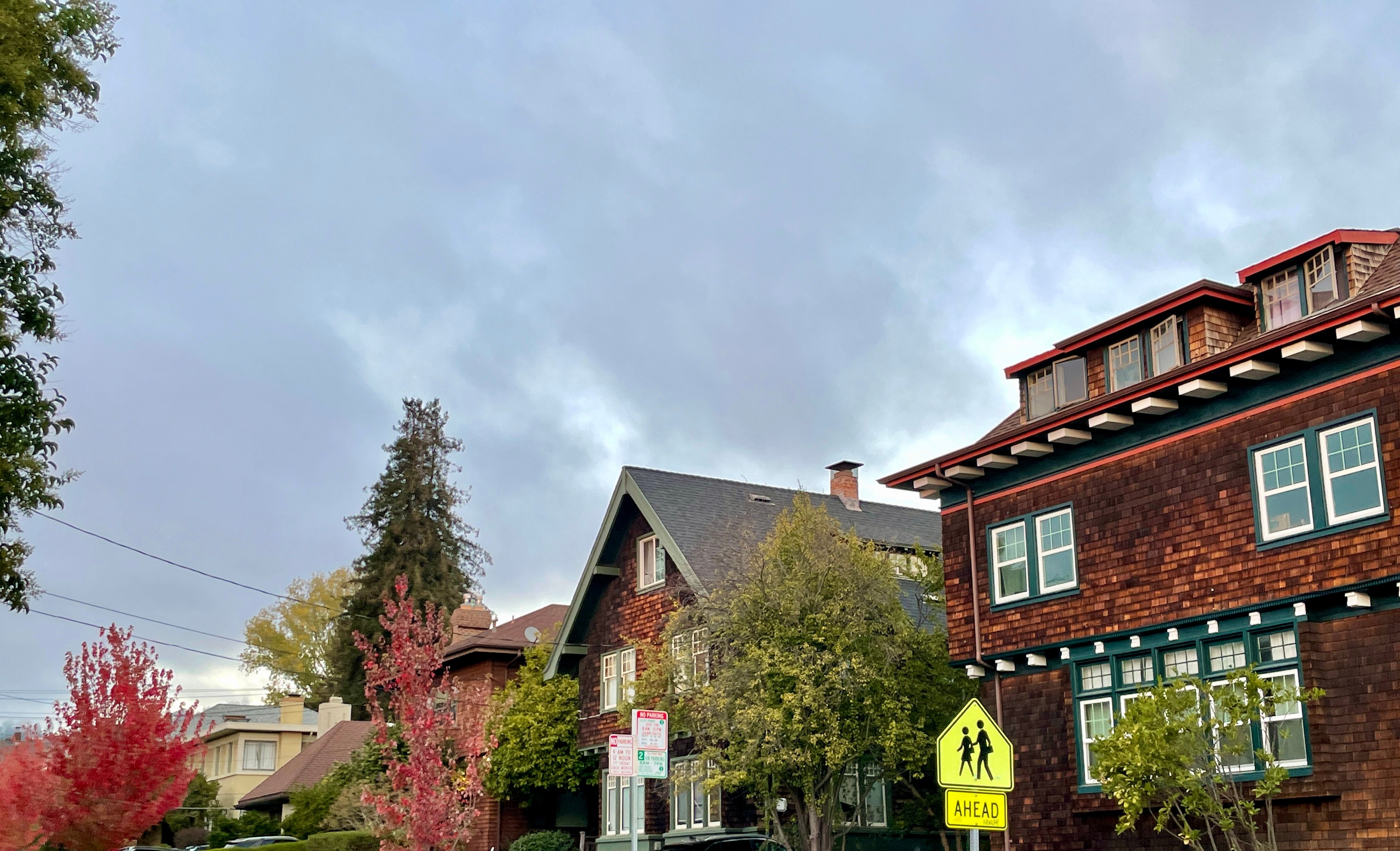 Want the full market report for Elmwood?
We want to ensure that you have all the information needed to make the best decisions when it comes to your home goals. When you enter your info below you will get instant access to the area's latest market report, complete with sales and demographic trends.
Elmwood Claremont, Berkeley
Market Report